Who doesnt enjoy a good "How it's made"?!
Personally, my favorite Mr.Roger's segment, and perhaps a cheerful foreshadowing of my adult life.
But before stepping into the shop....
Lets take a short moment to imagine the smell of leather, work tables, & the hum of small running motors. Okay...ready?
Come on in...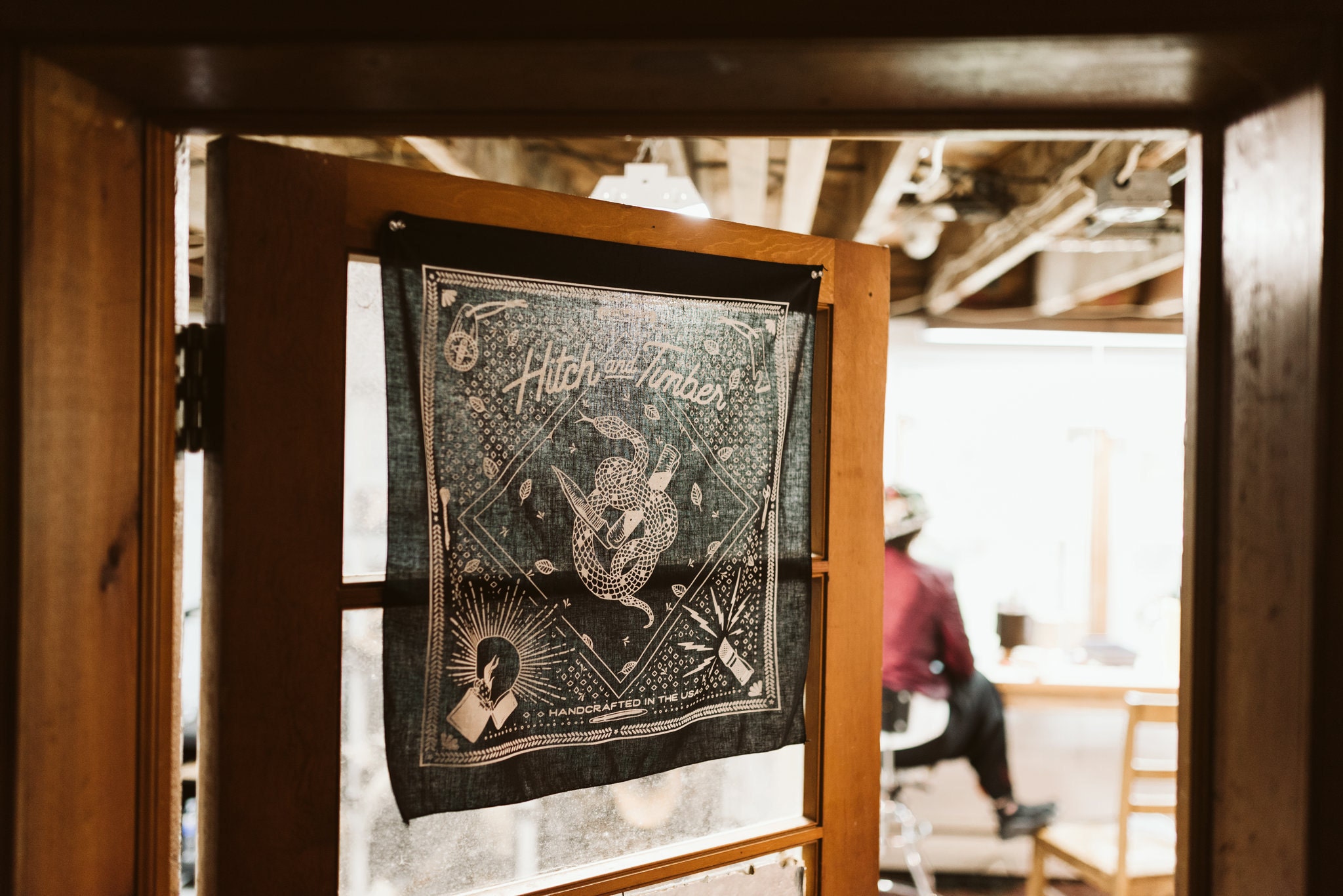 There Michael is...probably answering your important questions.
Product sizing is usually listed in our product descriptions.
However, if you arent quite sure, Michael will do his best to help.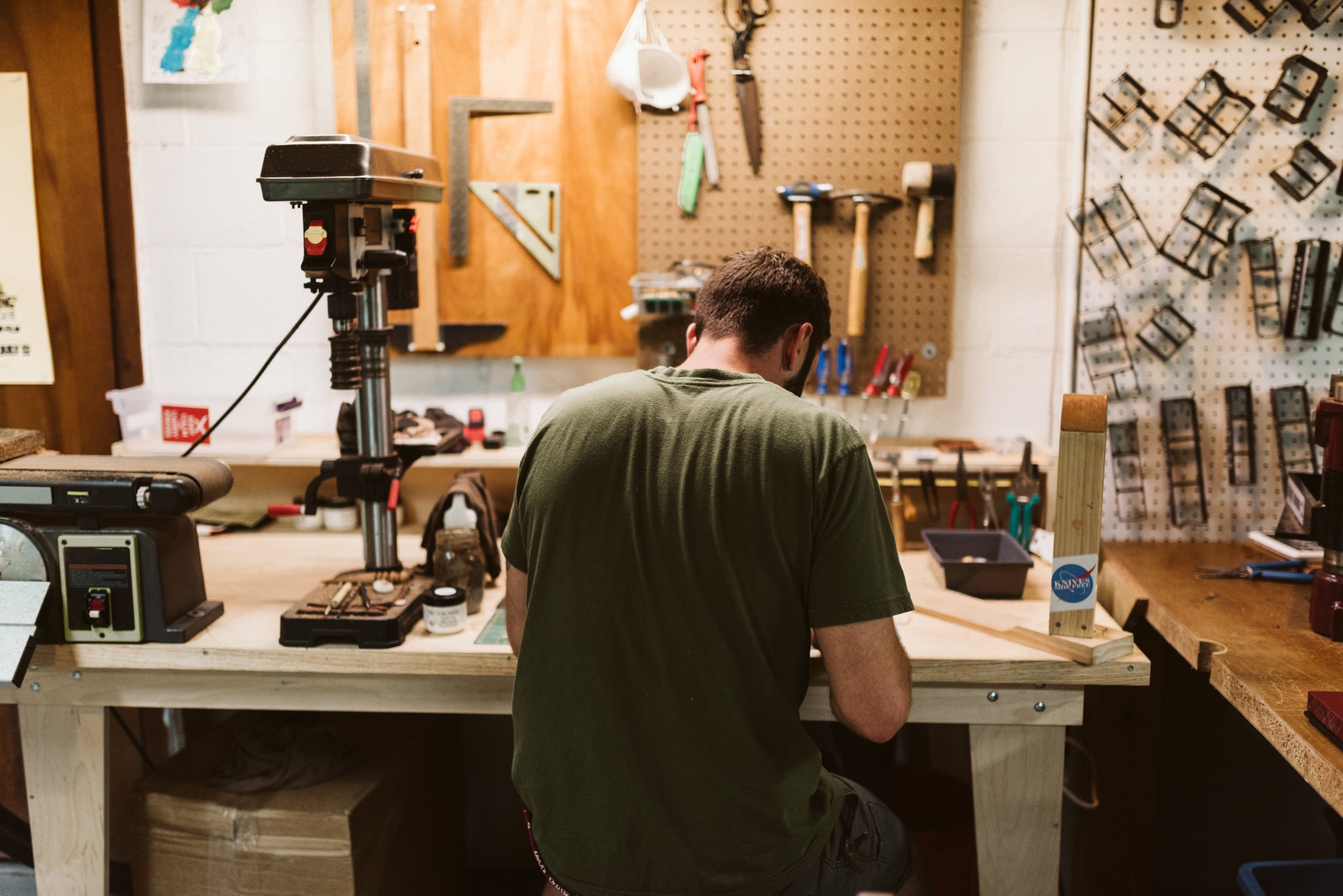 Orders are generally on a week turn around.
Unless your order is already made, it will go on my cut list for the week.
We have close to 50 products, with 9 leather options.
This is why we can't take custom order requests.
Want a loop or grommet removed? Sure thing!
Just leave a note & I'll make a note on my cut sheet.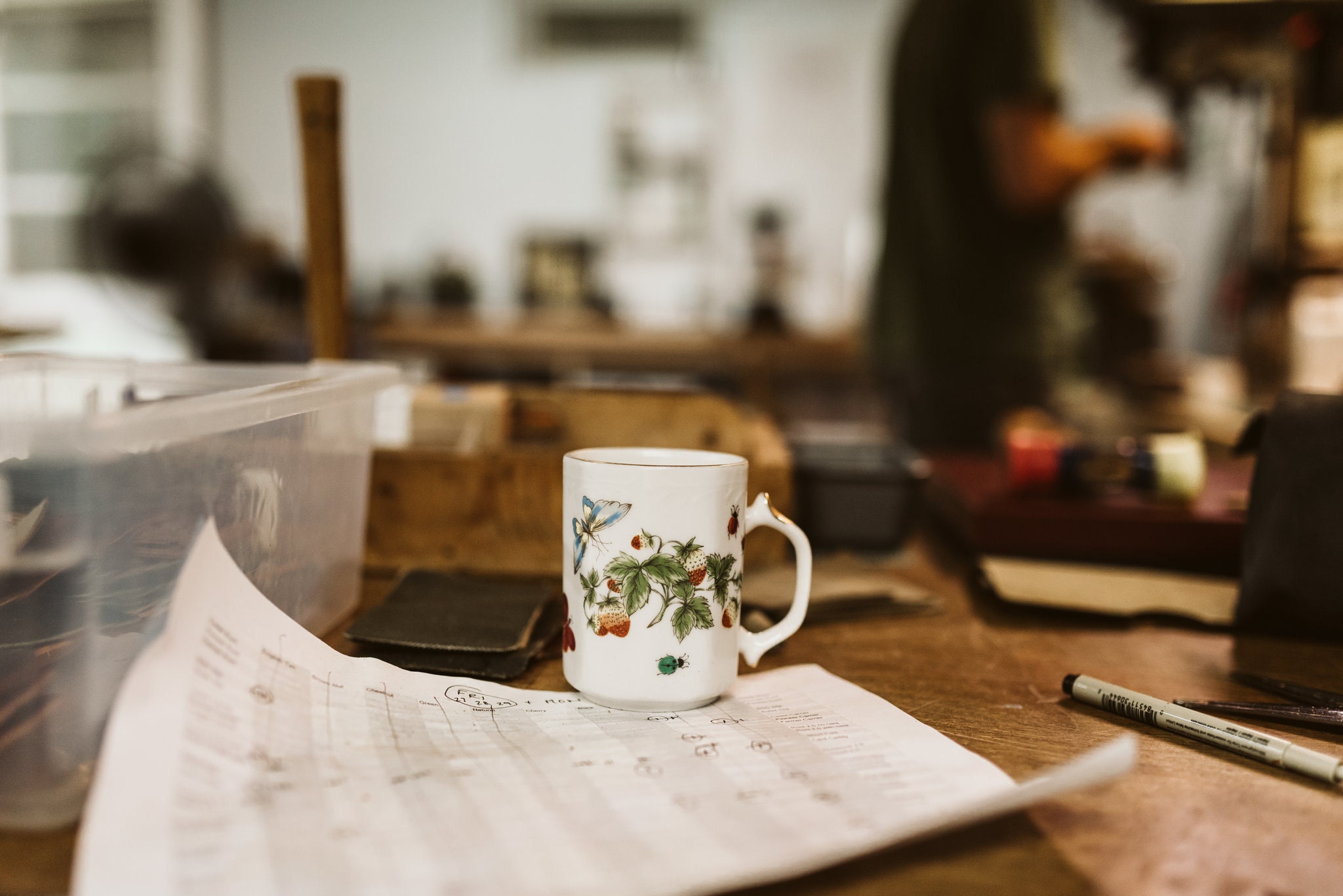 Now to the good part!
All of our leather is sourced from American Tanneries.
We like waxed full grain leathers with a strong pull up.
This is our Autumn Harvest which ranges from burnt orange to a deep auburn.
Each hide is as unique as the cow who provided it.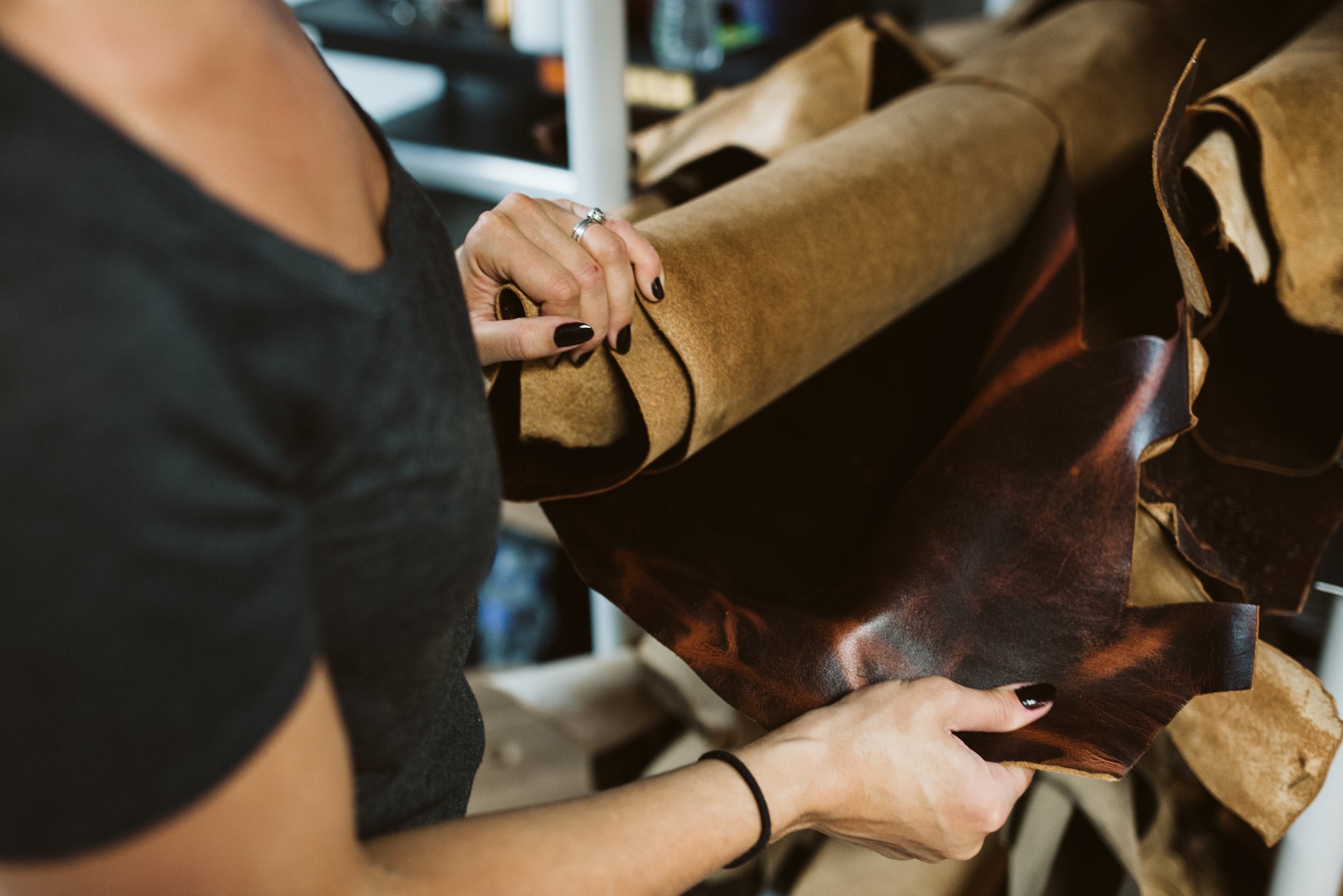 Lets cut some leather!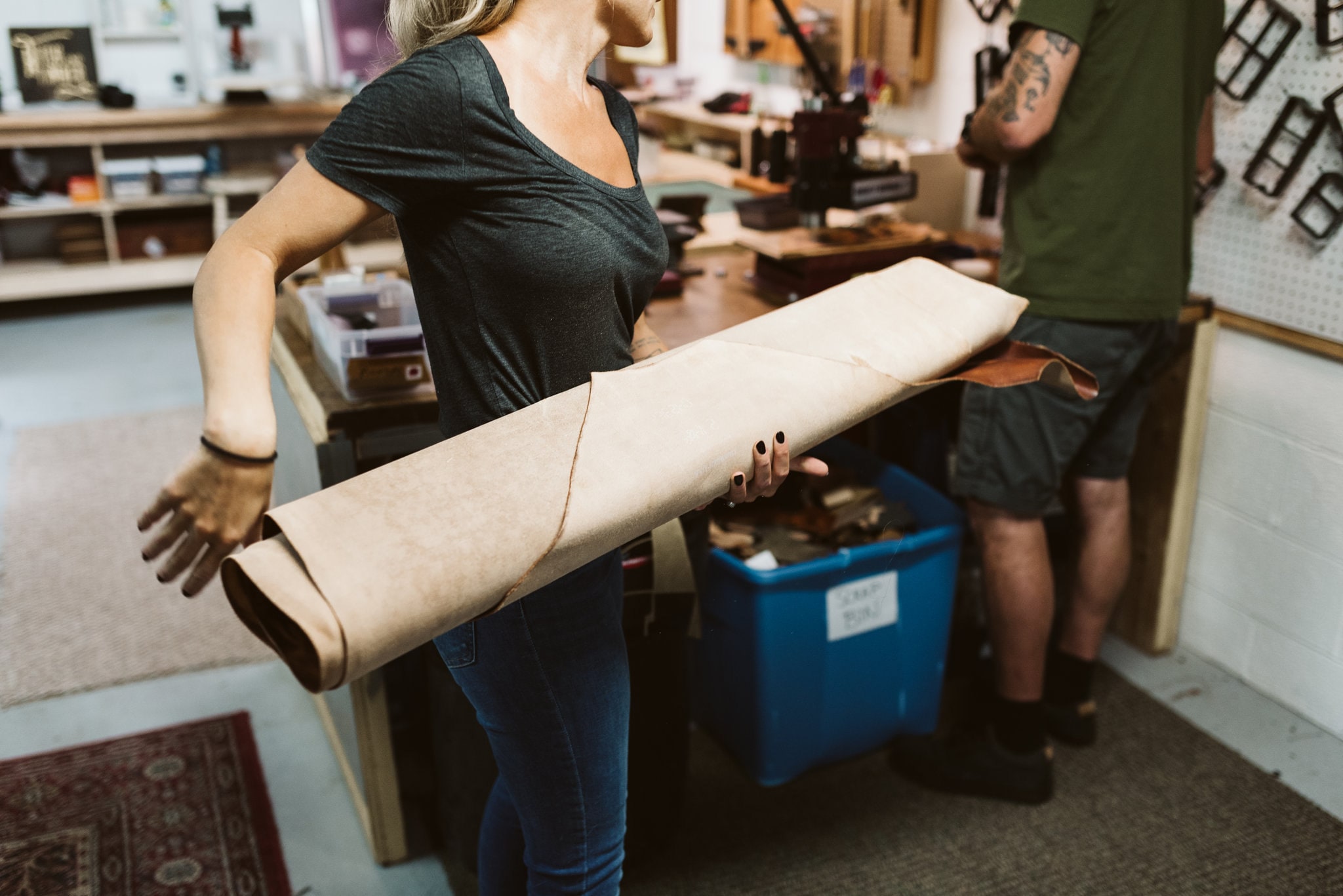 I used to cut each piece by hand. 
To slow down my inevitable carpal tunnel, we now order dies.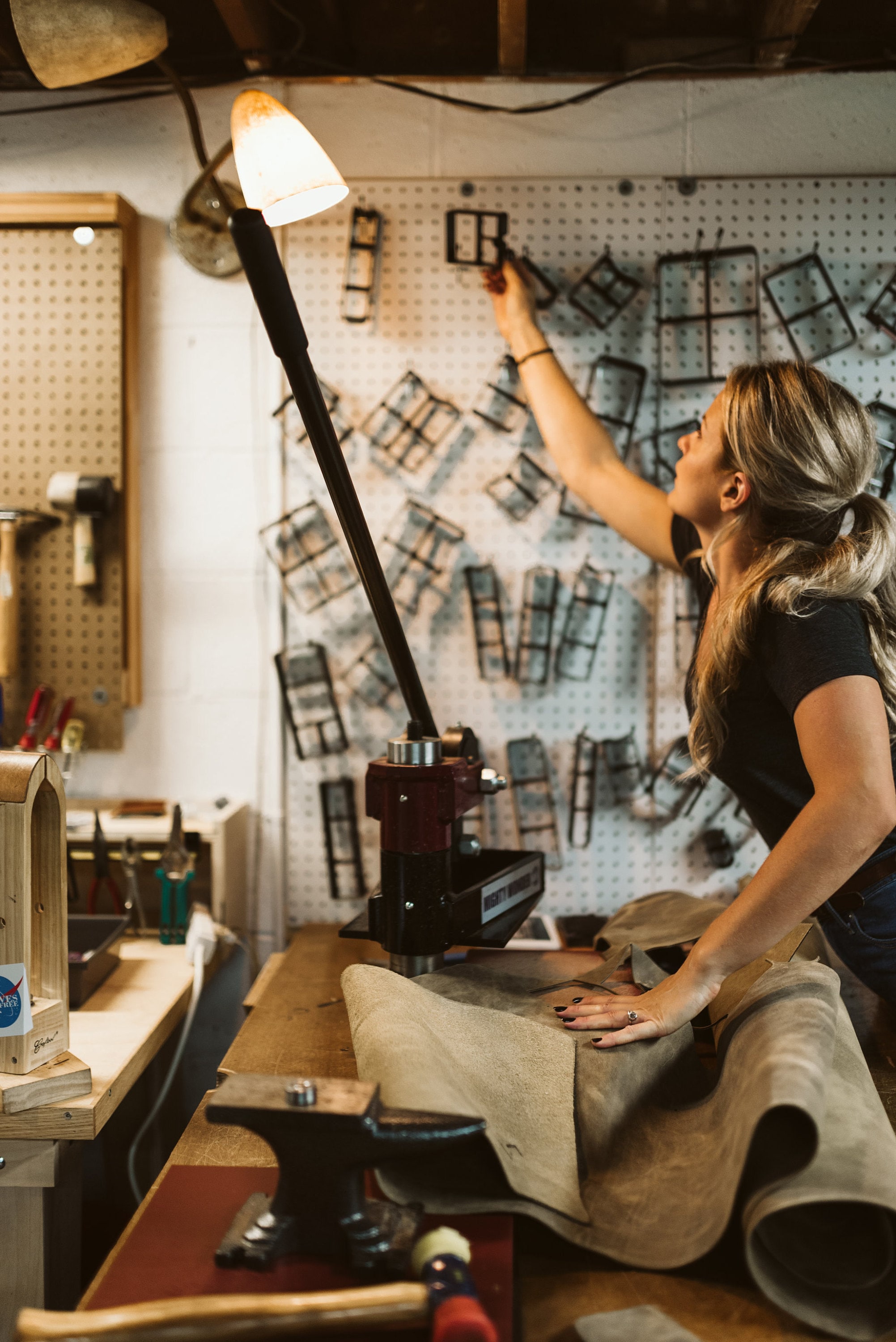 Each of our dies is hand forged by a family business in Texas.
The "click" is pretty satisfying and it could potentially be used as workout equipment.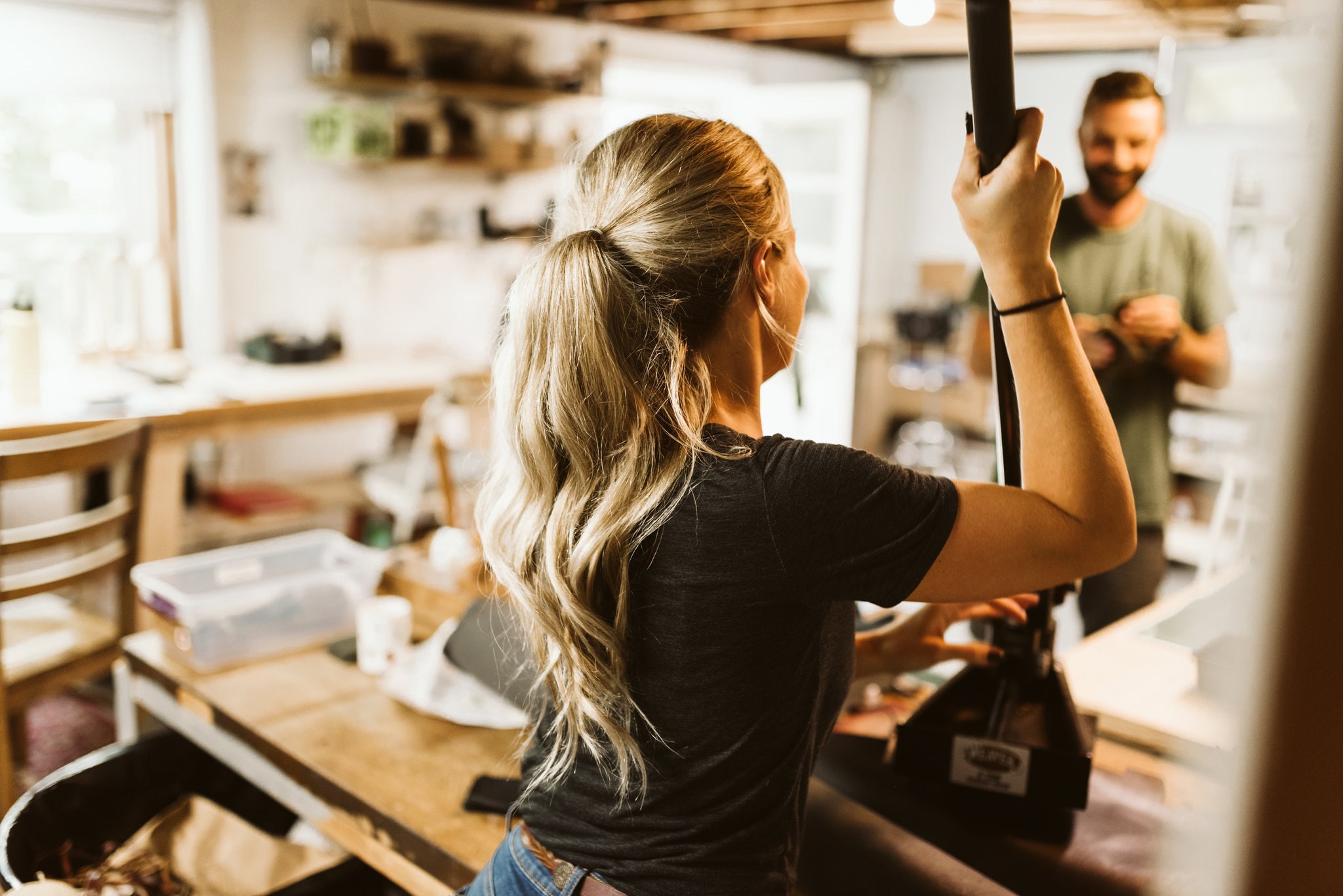 Once cut, I hand it over to a team memeber to touch up any scraggly hairs and line for punching.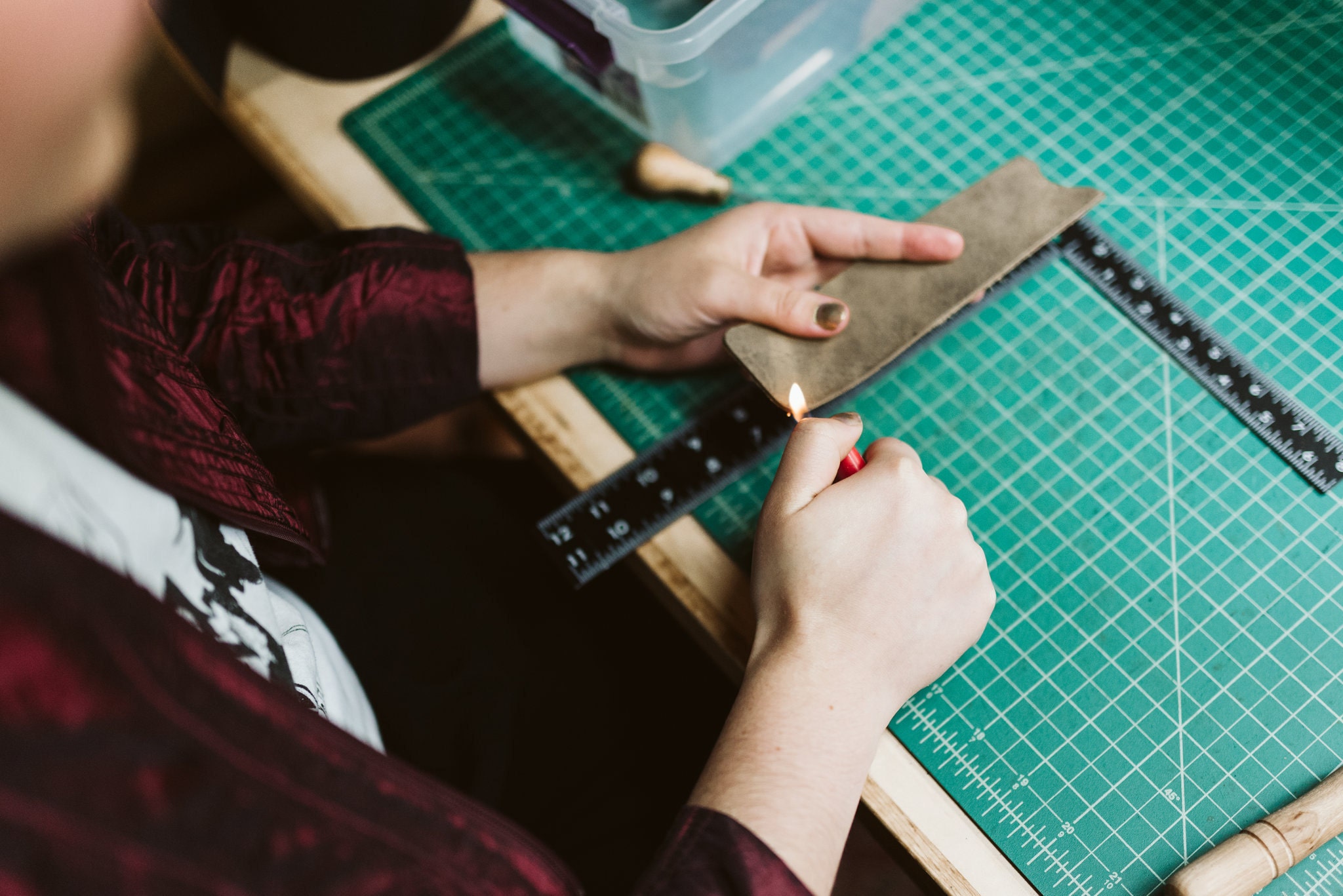 Not much room for error here. This is Brittany lining a Runt 2.0.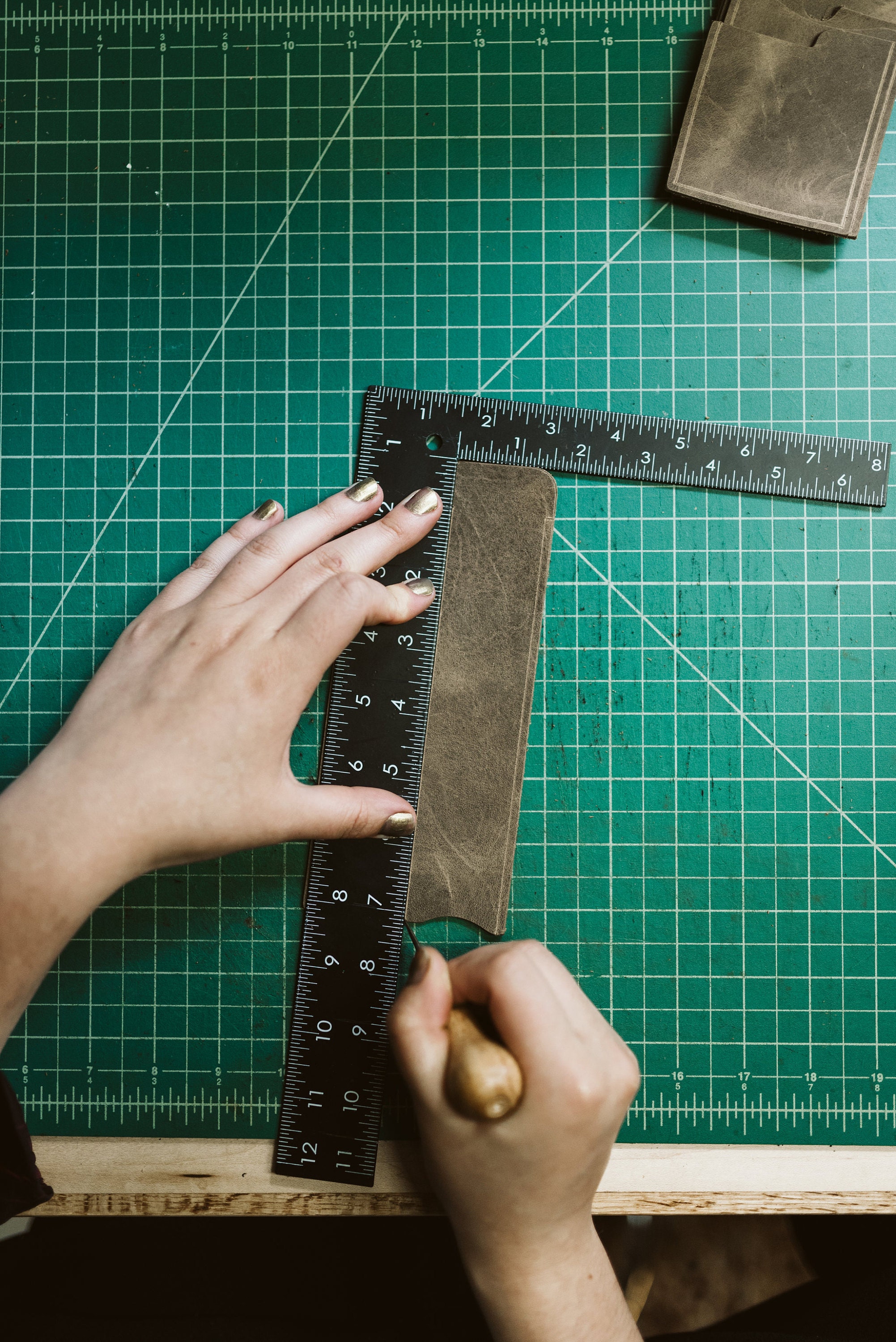 Once lined, the leather is punched.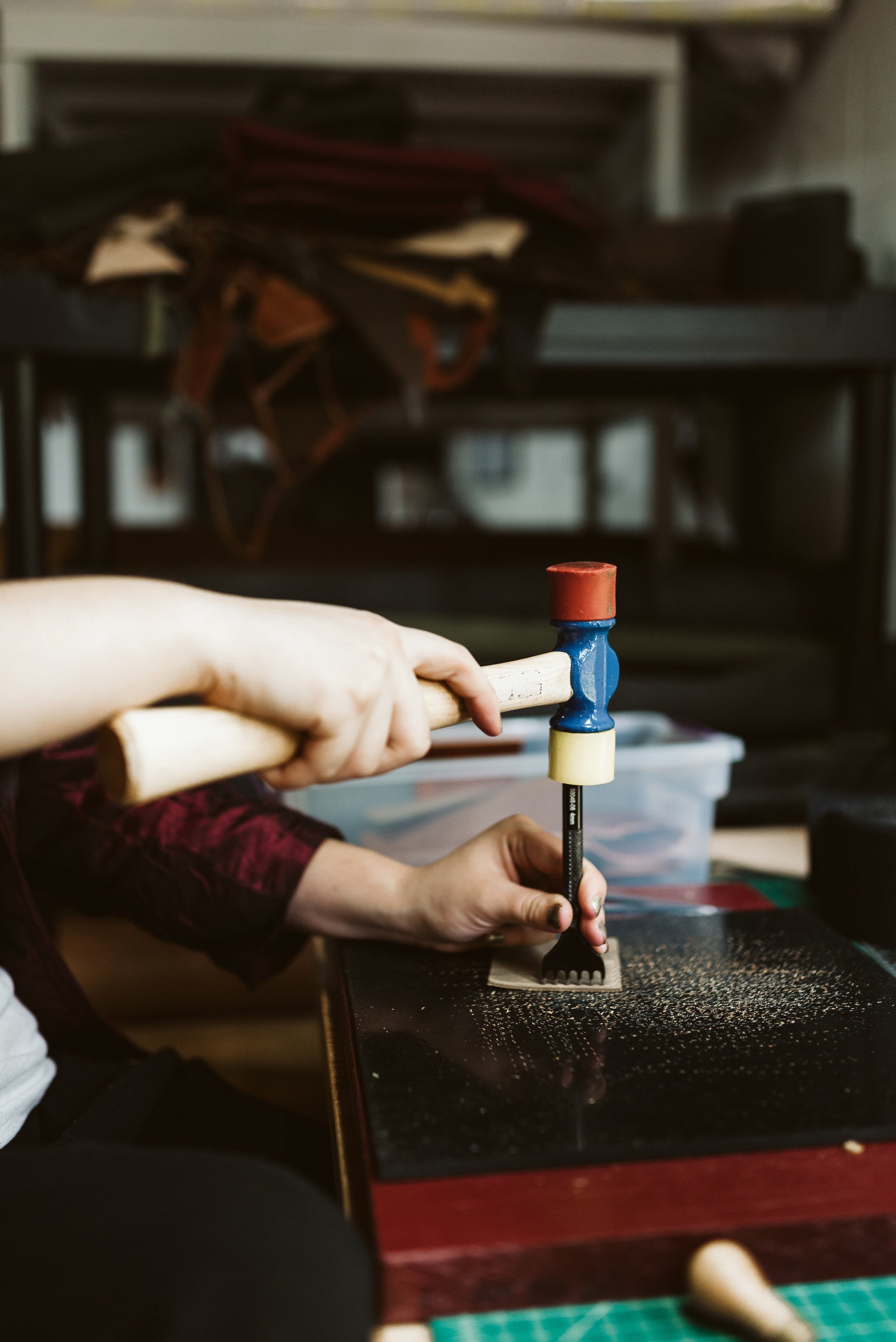 Then we brand.
This is the snake logo used for proper slips and our folding wallets.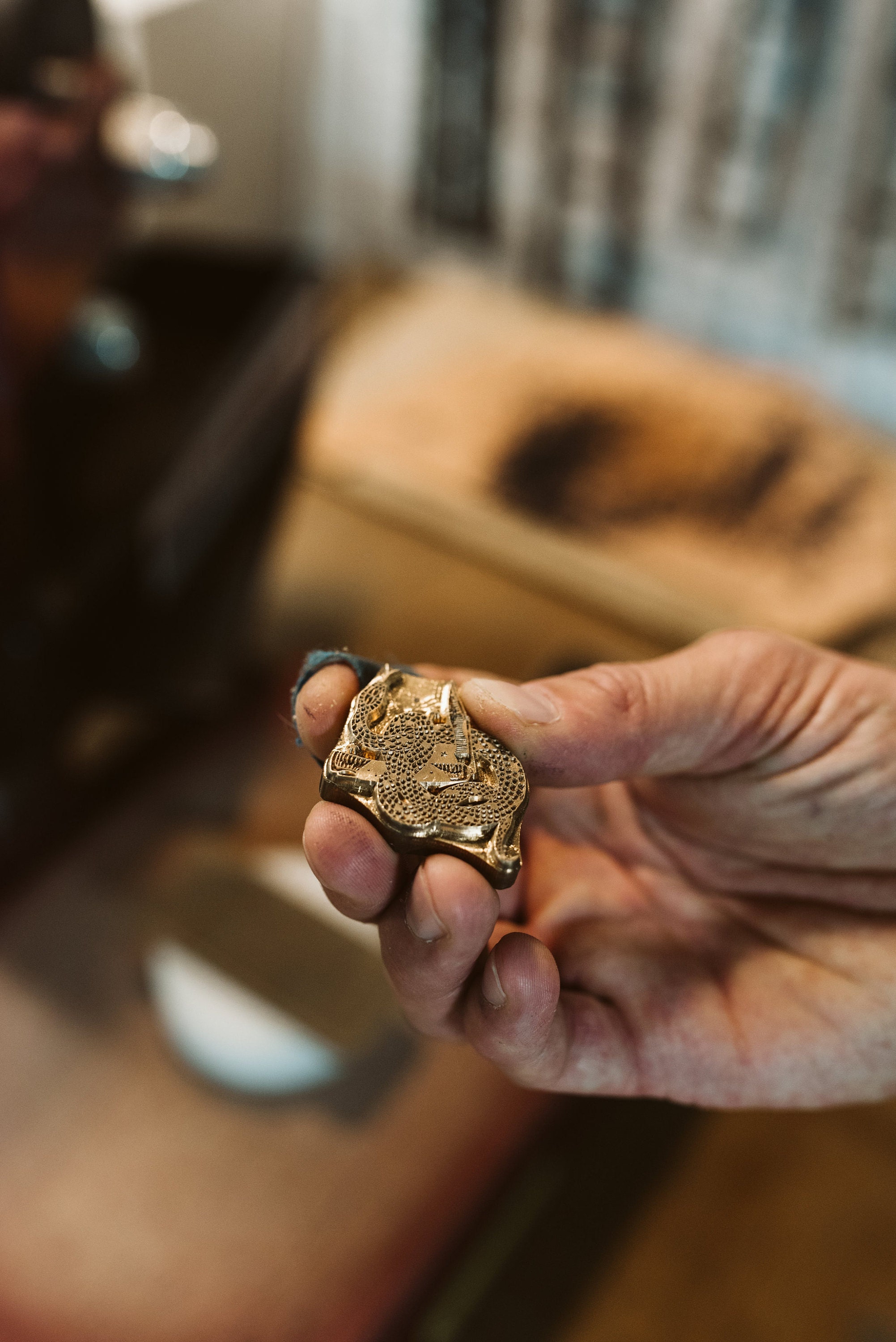 Placed just so...
..and press.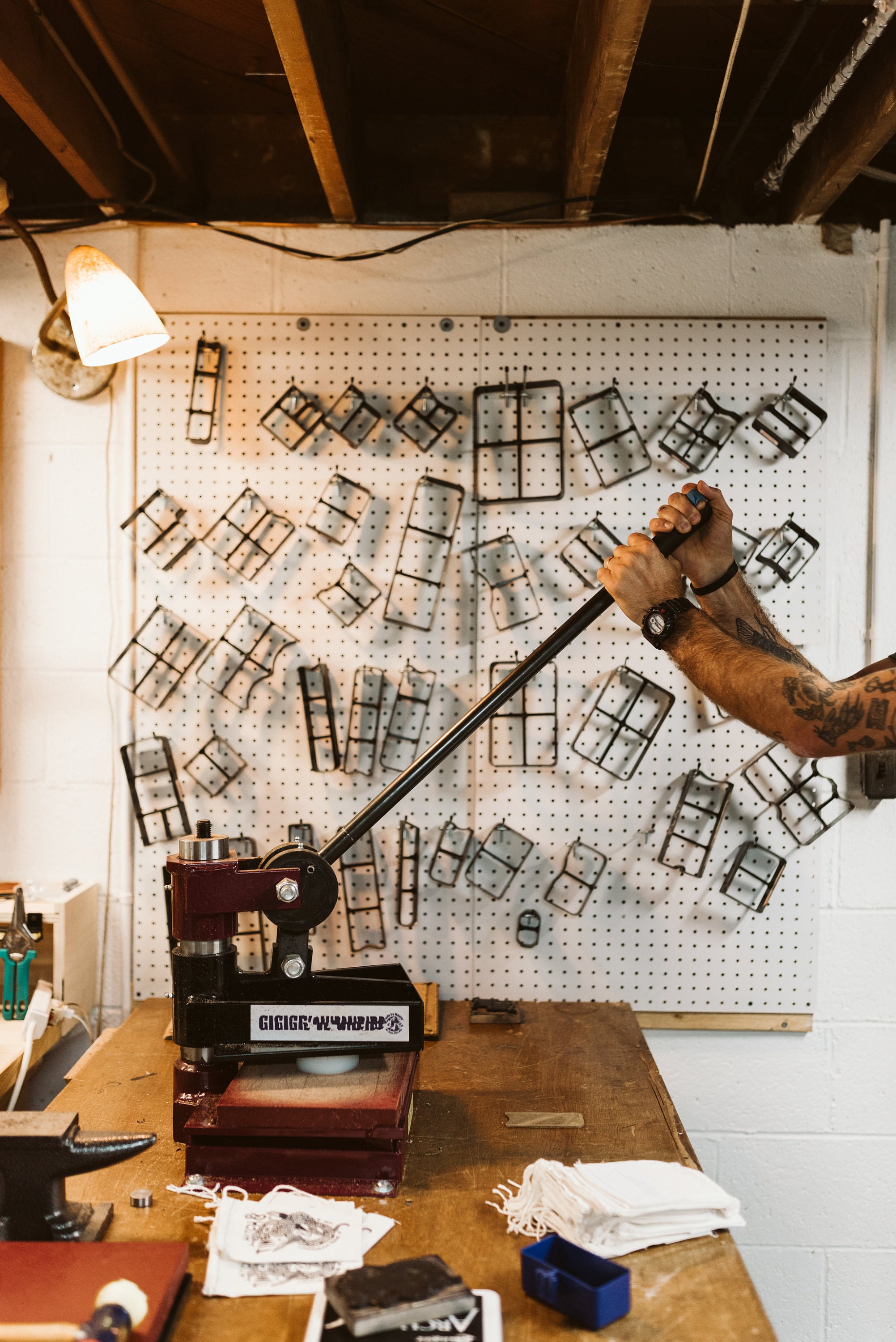 Perfect!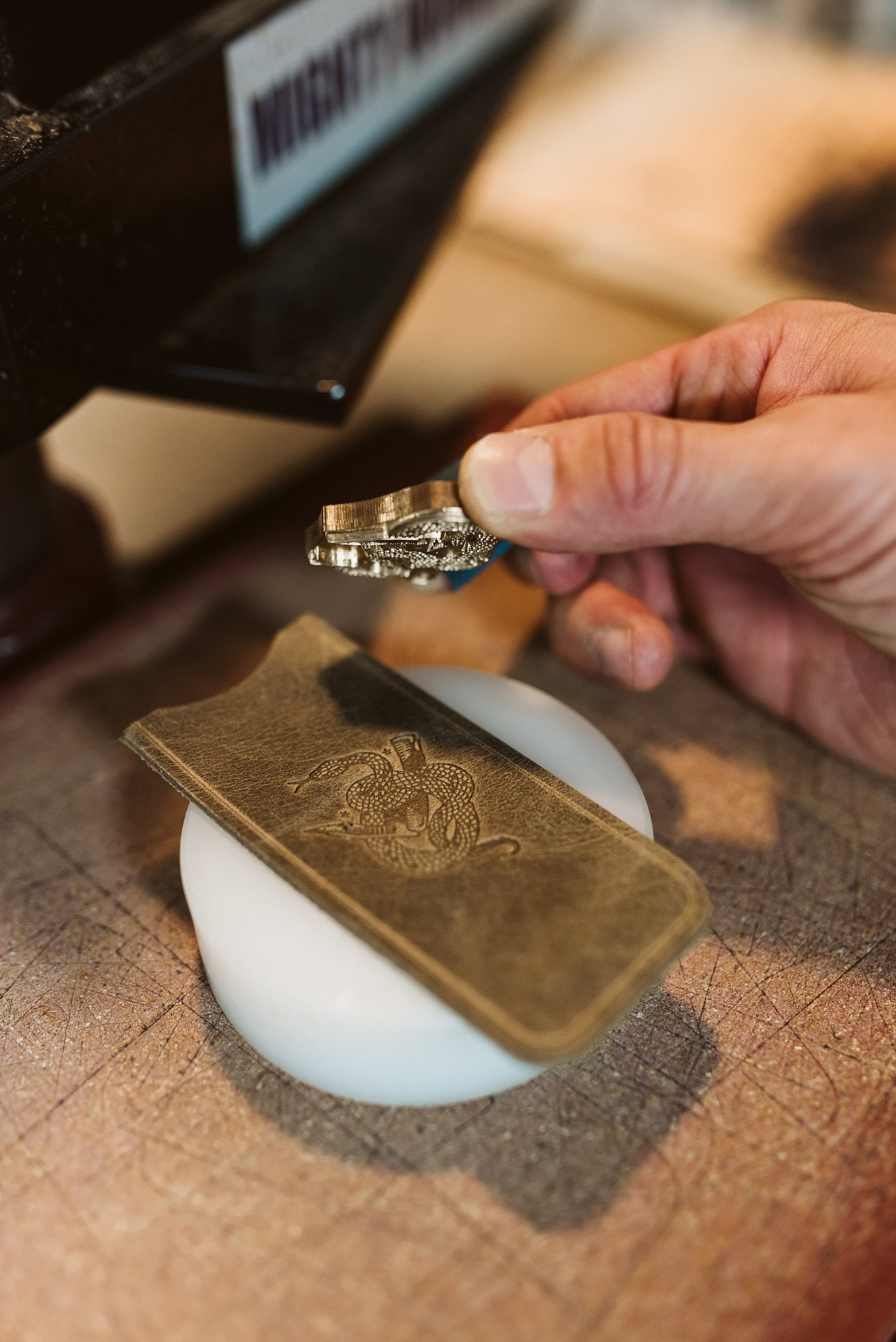 Then the leather is ready to be stitched!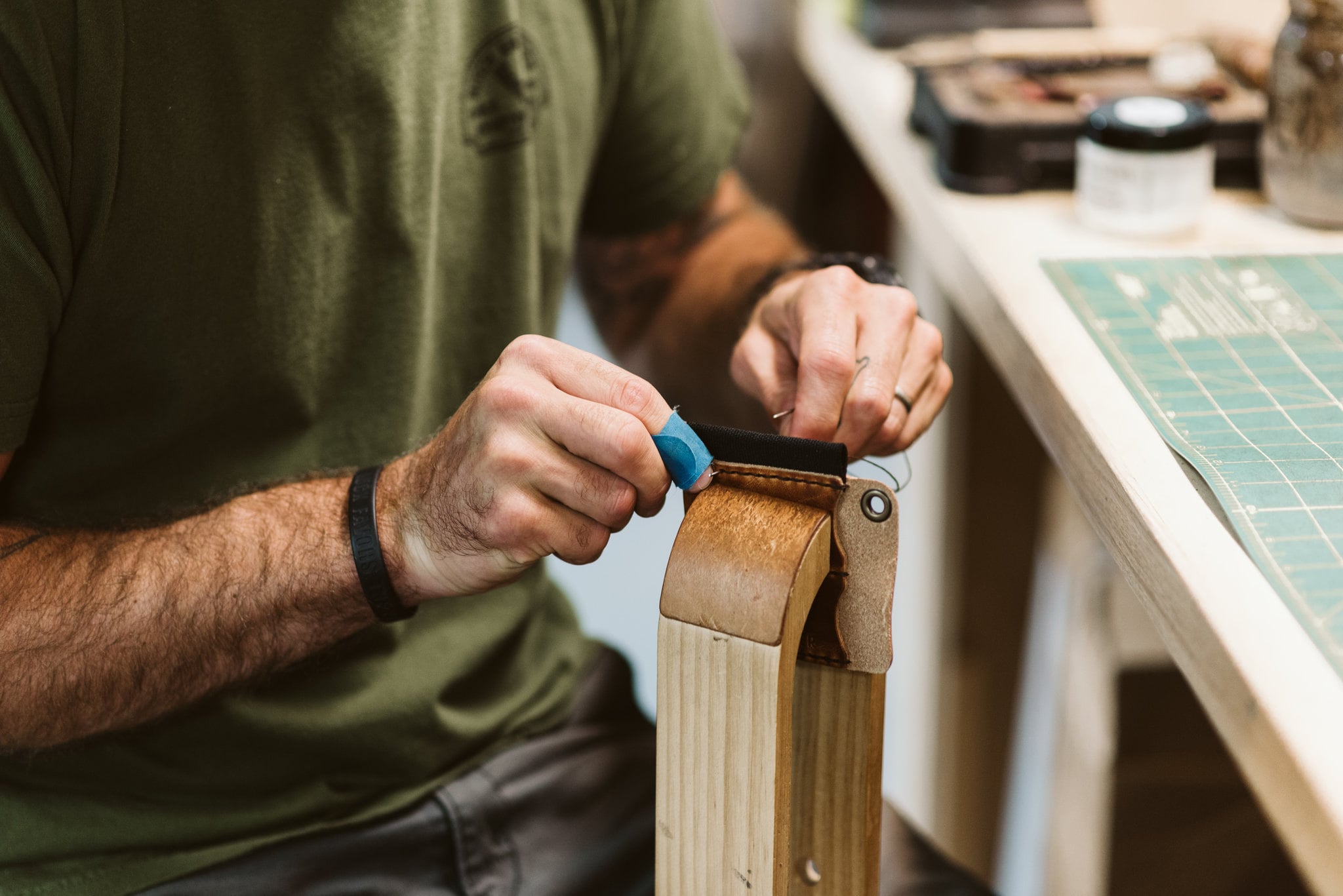 ...and stitched.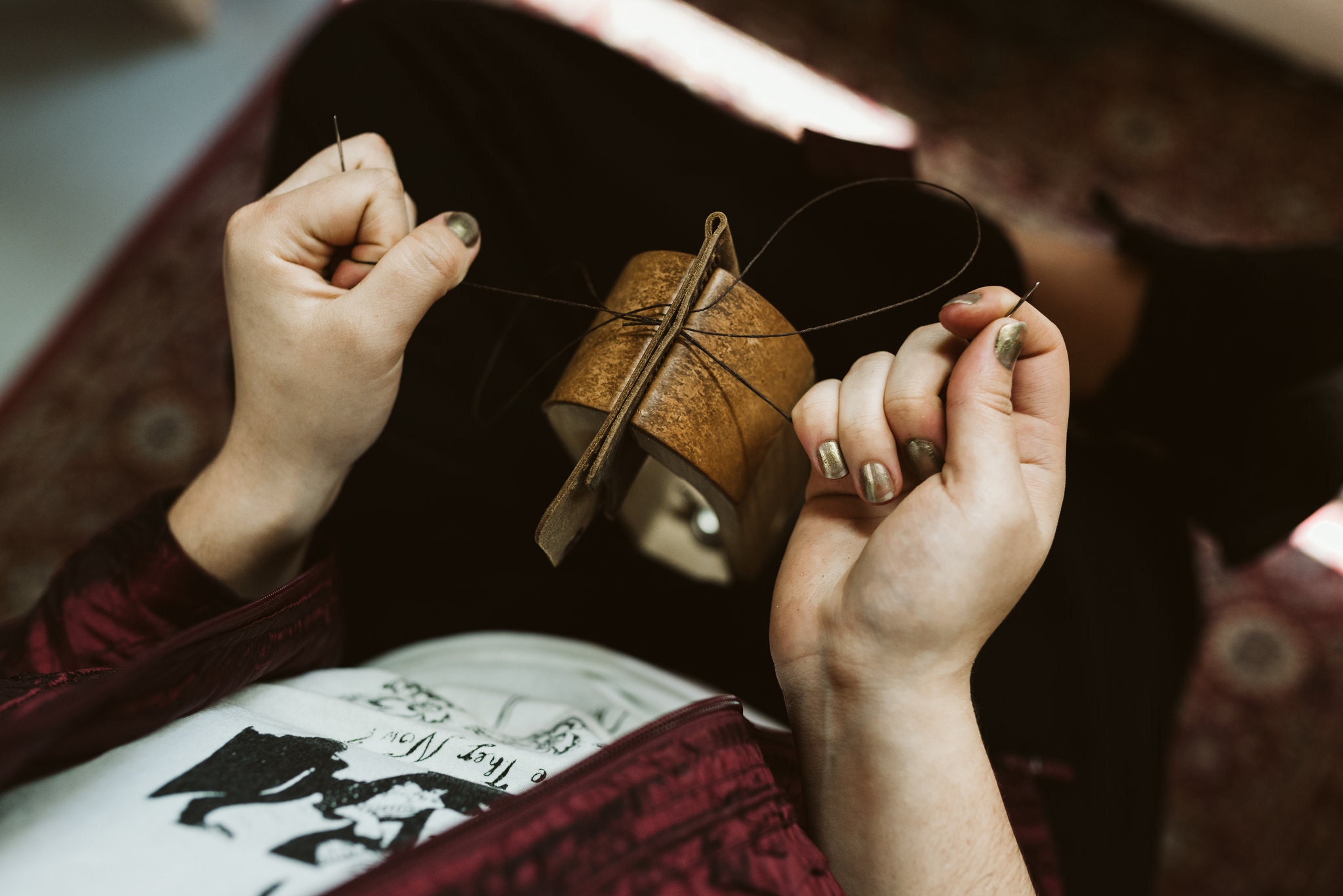 ...and stitched.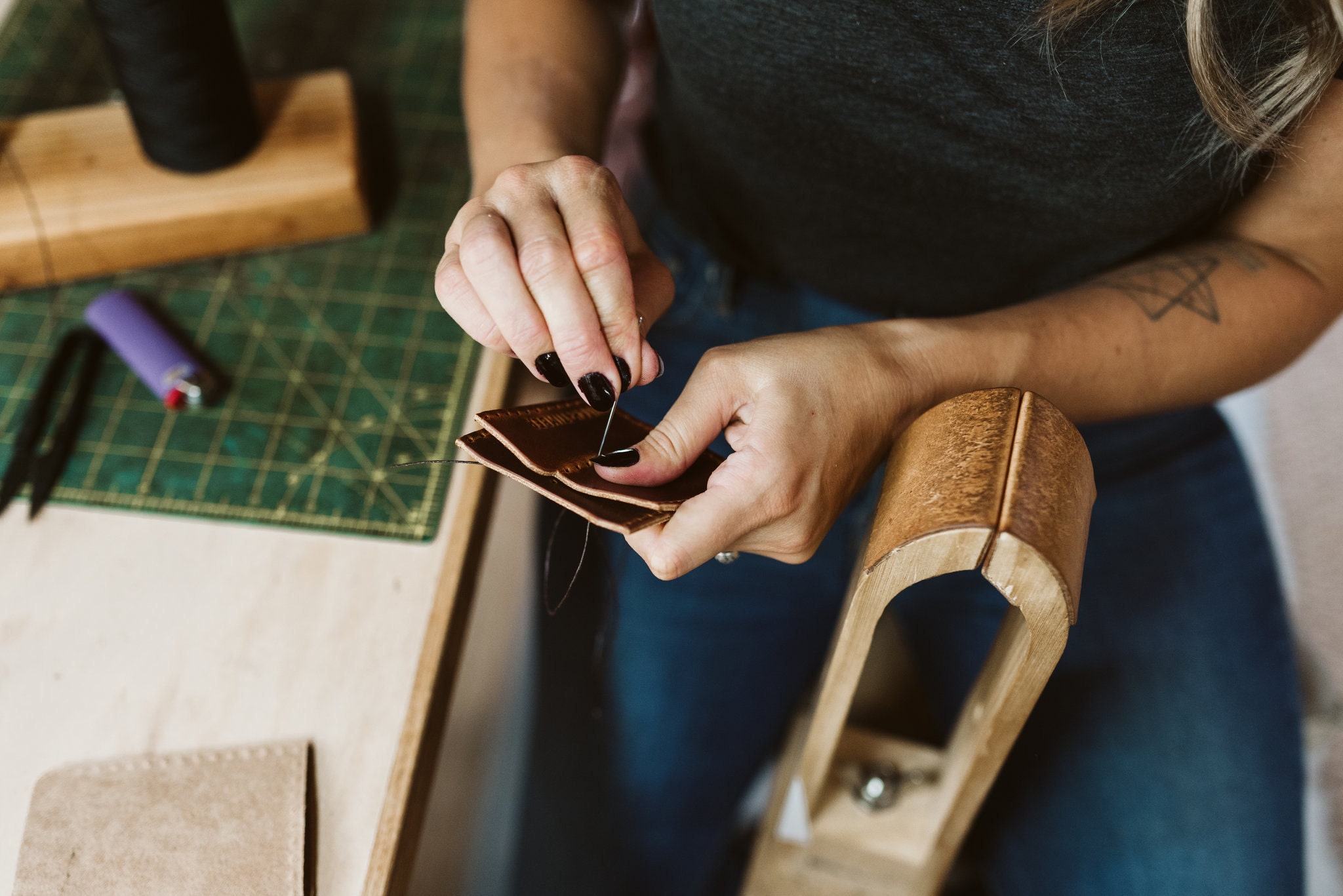 Does it get a grommet? You bet!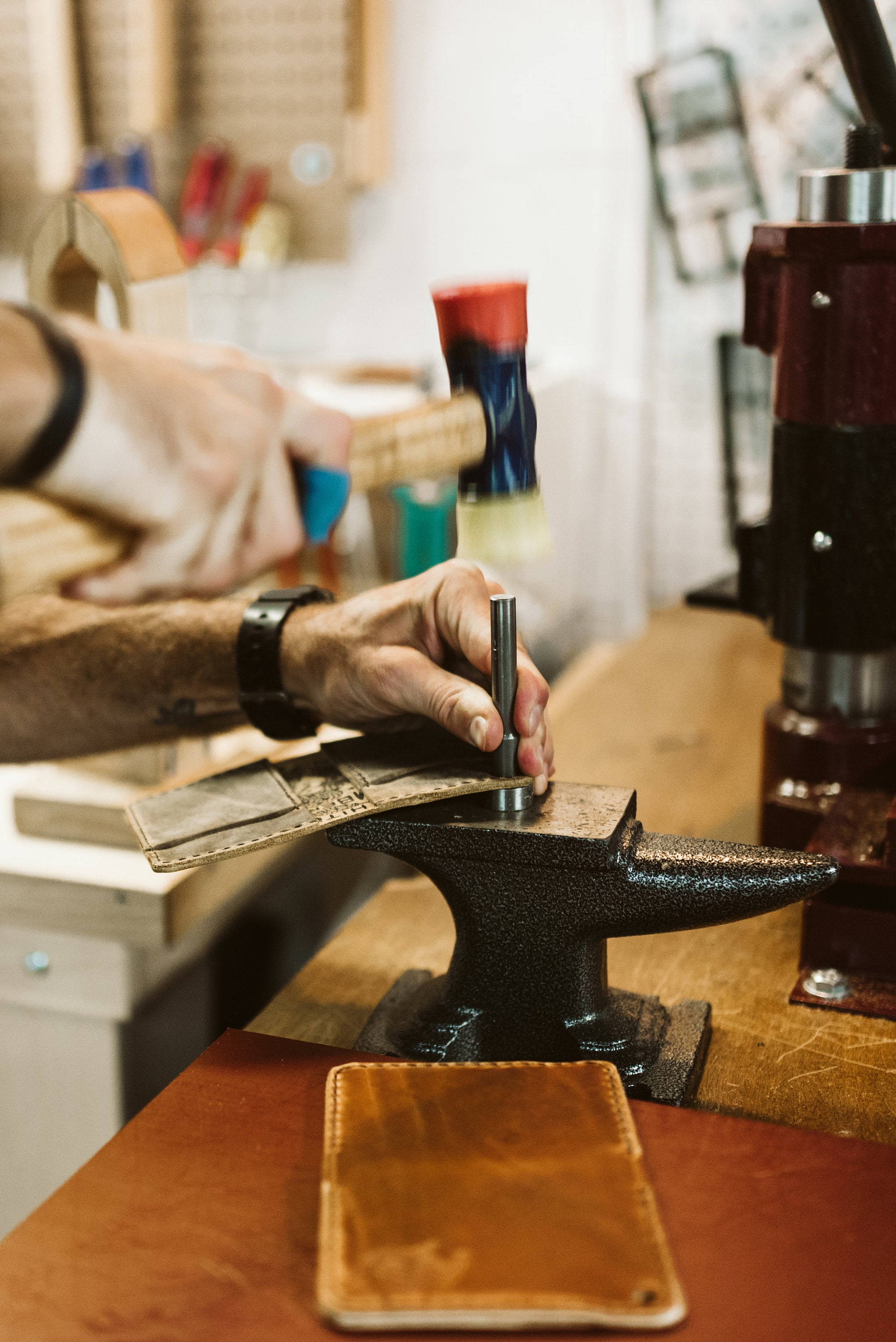 Micheal sands the edges to preprare for burnishing.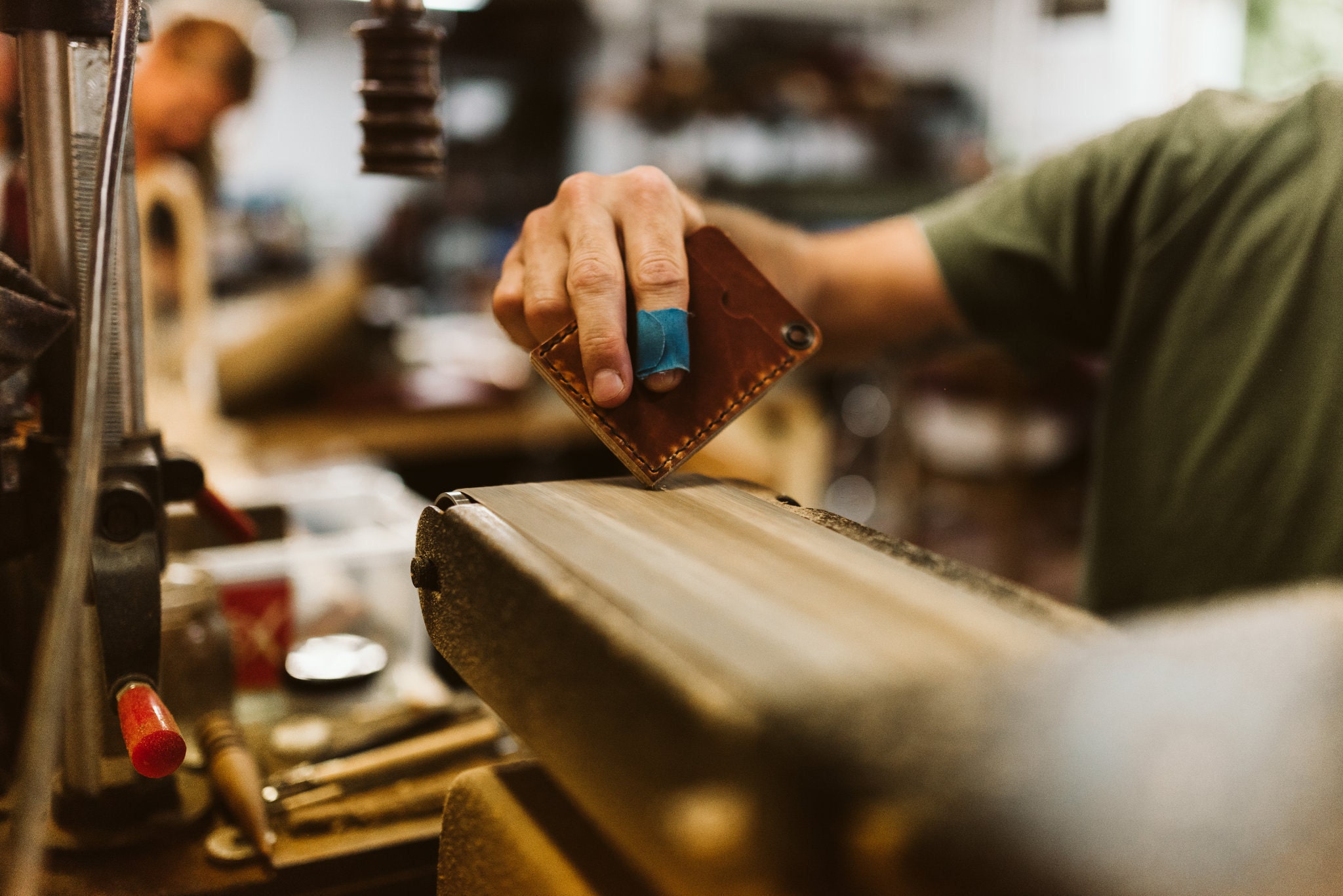 Smooth as a baby's bottom!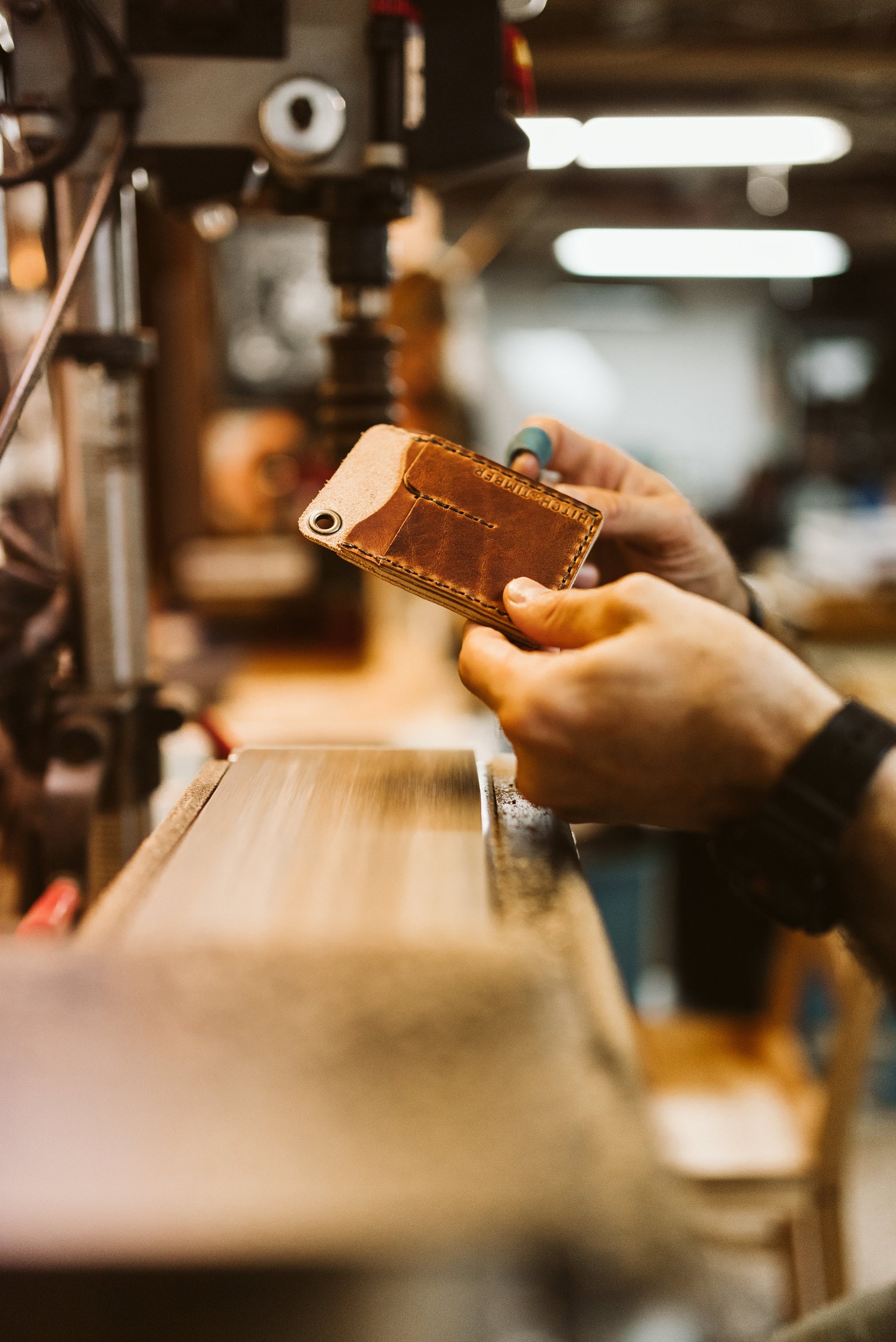 Now the edges are beveled to create a comfortable rounded edge.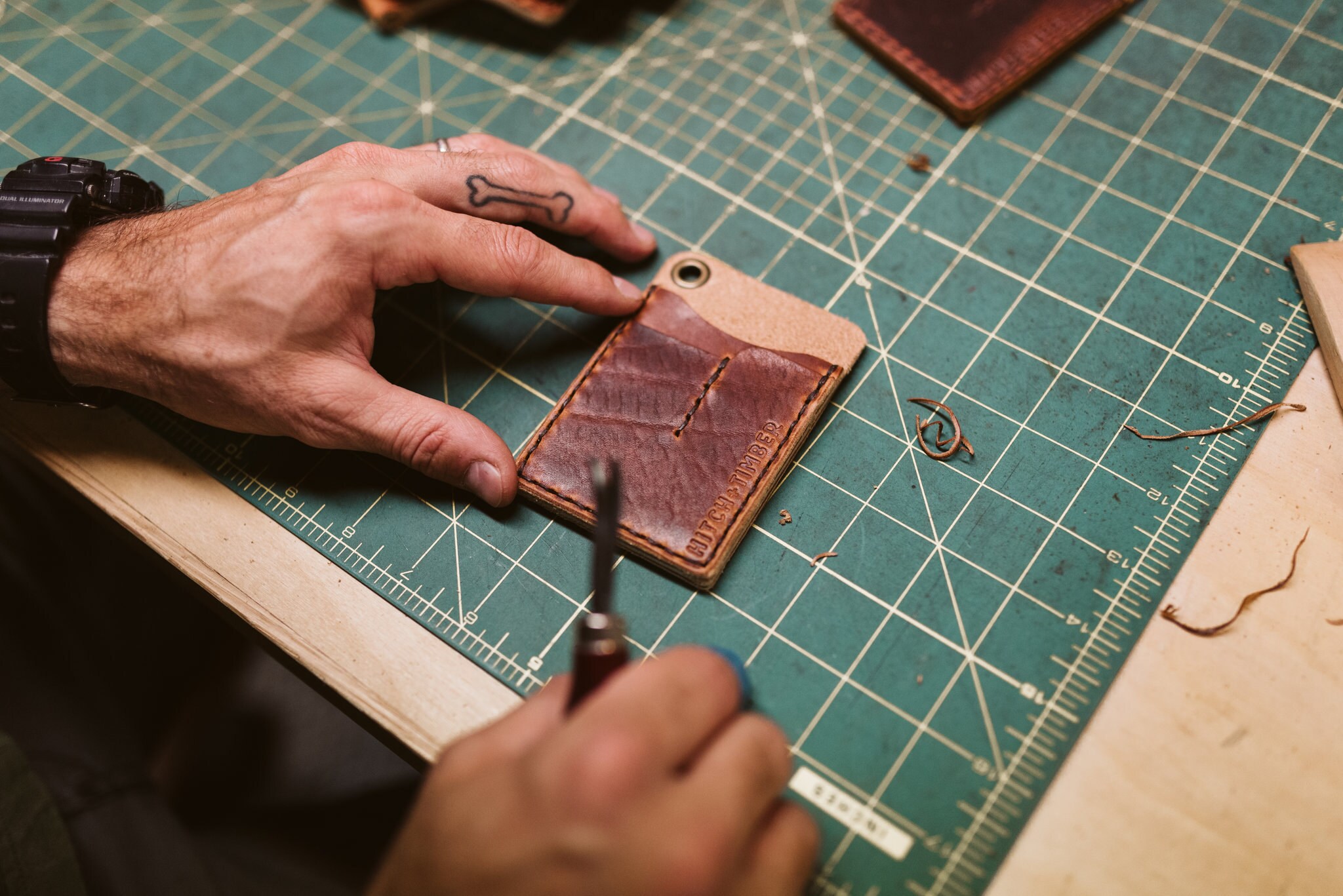 Then each edge is burnished, waxed, and burnished again for that smooth seamless edge.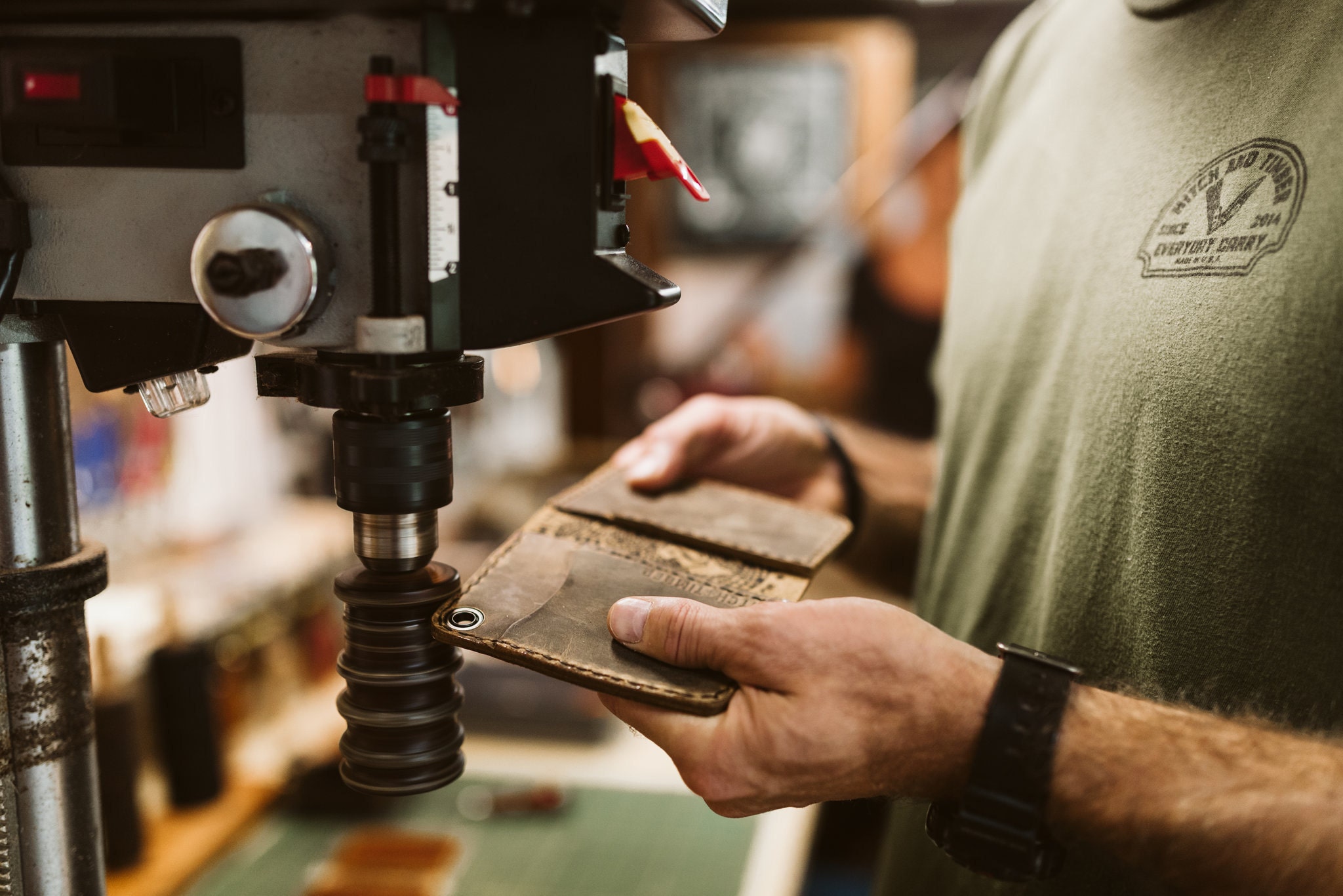 Each product is hand polished and given the once over for any defects.
If we find any defects, it goes in the donation bin, & we start the process all over.
We try our very best to make sure each product is consistently great!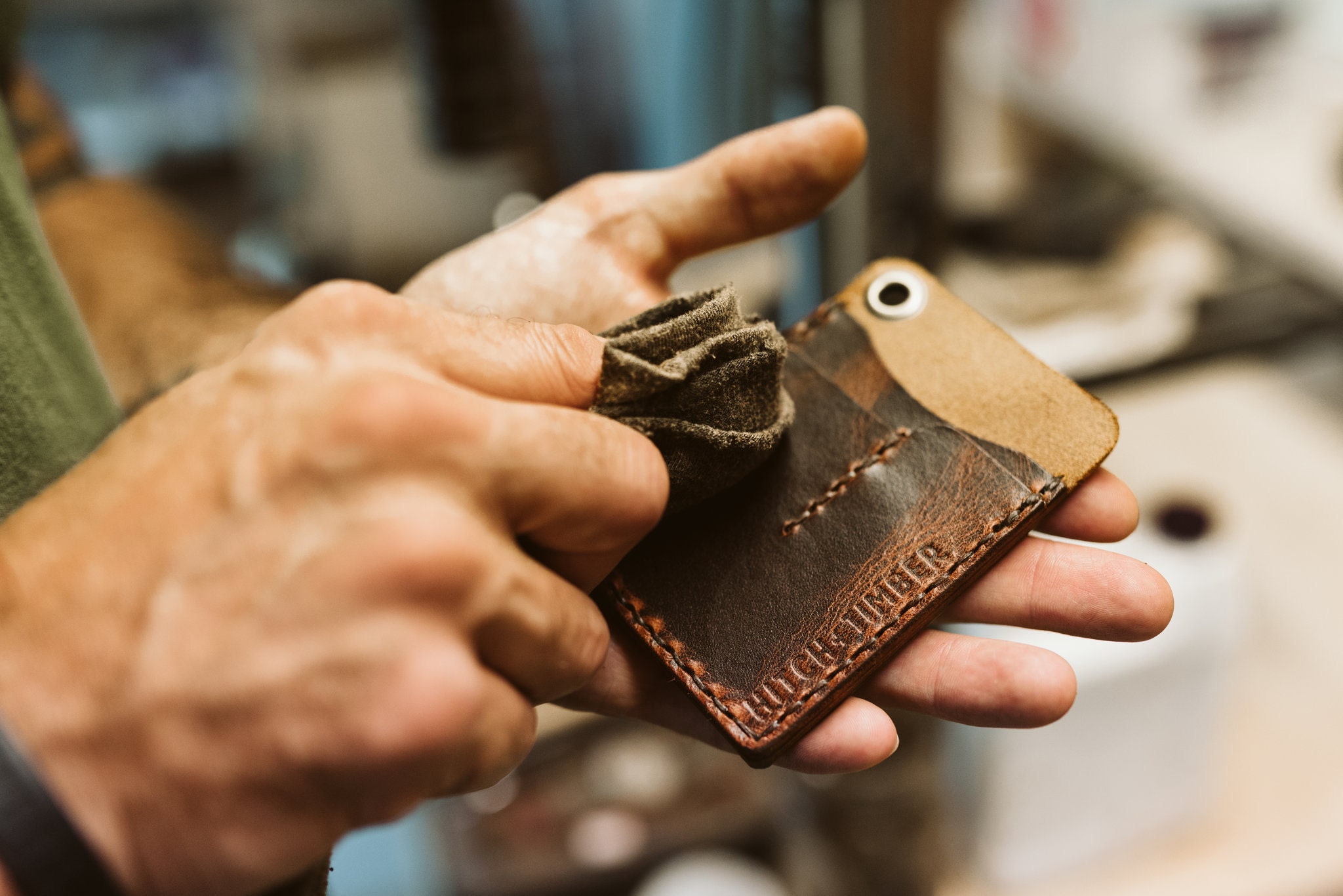 Once past inspection, we are ready to package!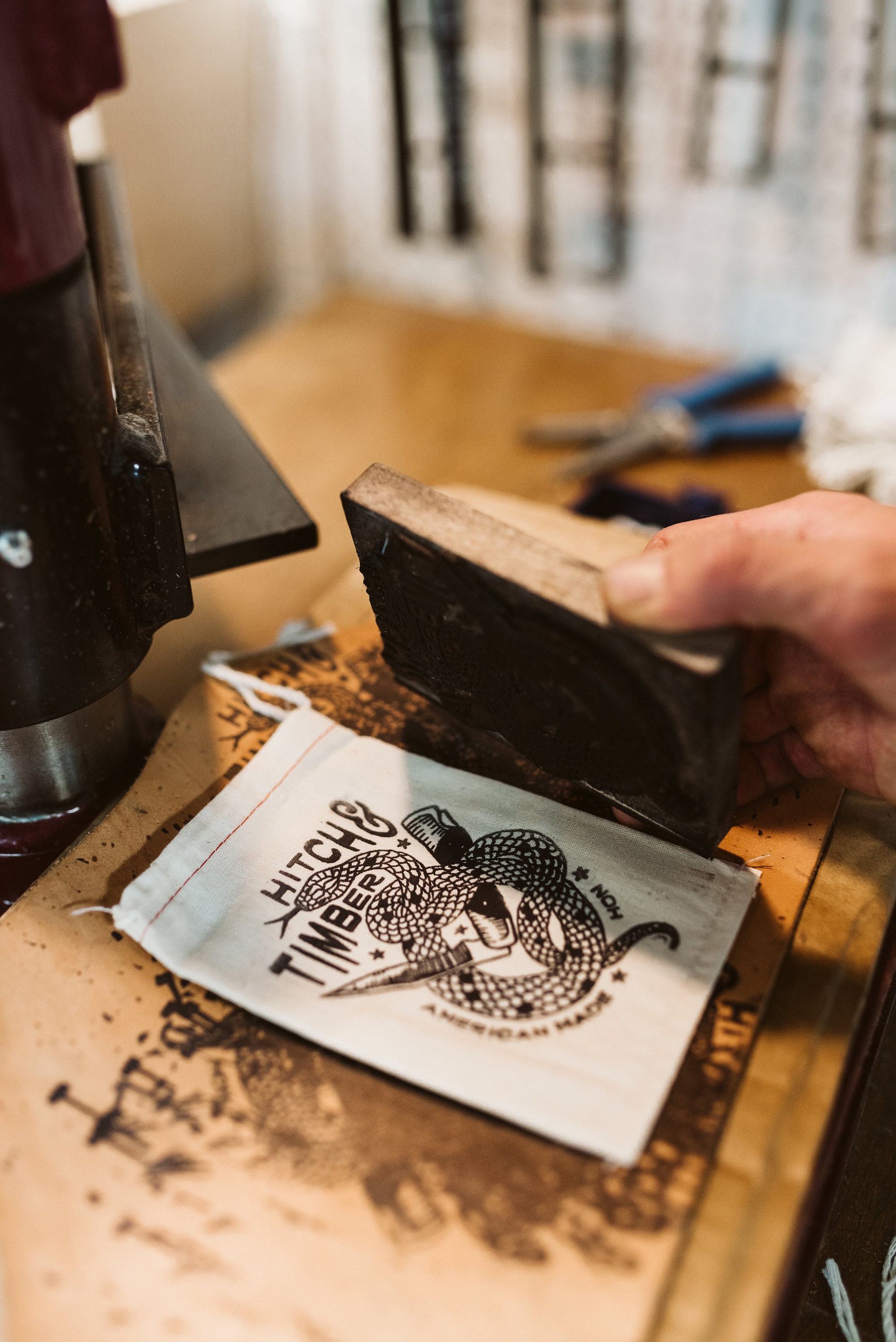 Our hand stamped muslin bags prevent scratches and can be recycled for later uses.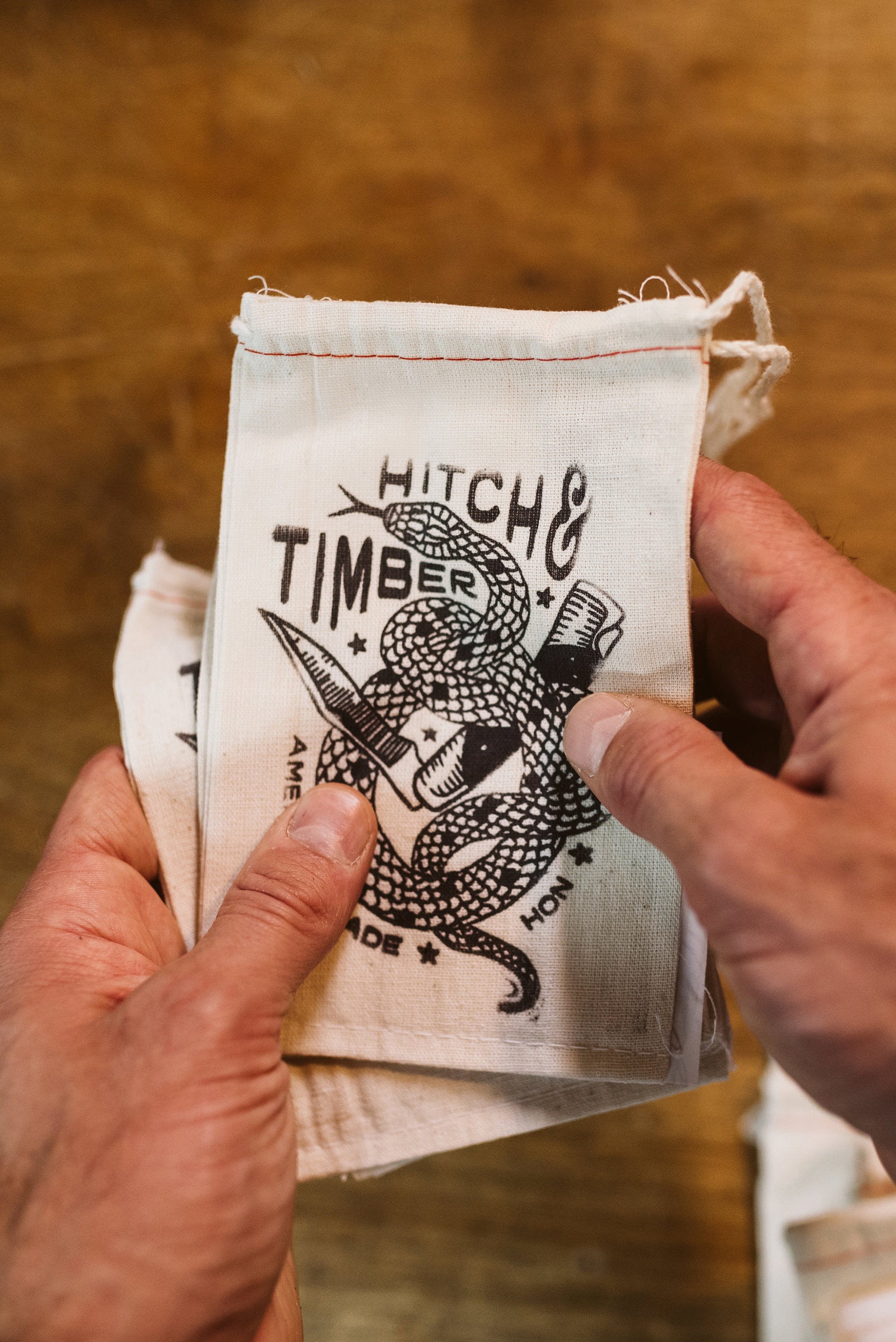 Unless your really into knots like Michael, you may have miss that our snake logo is a reference for tying a timber hitch.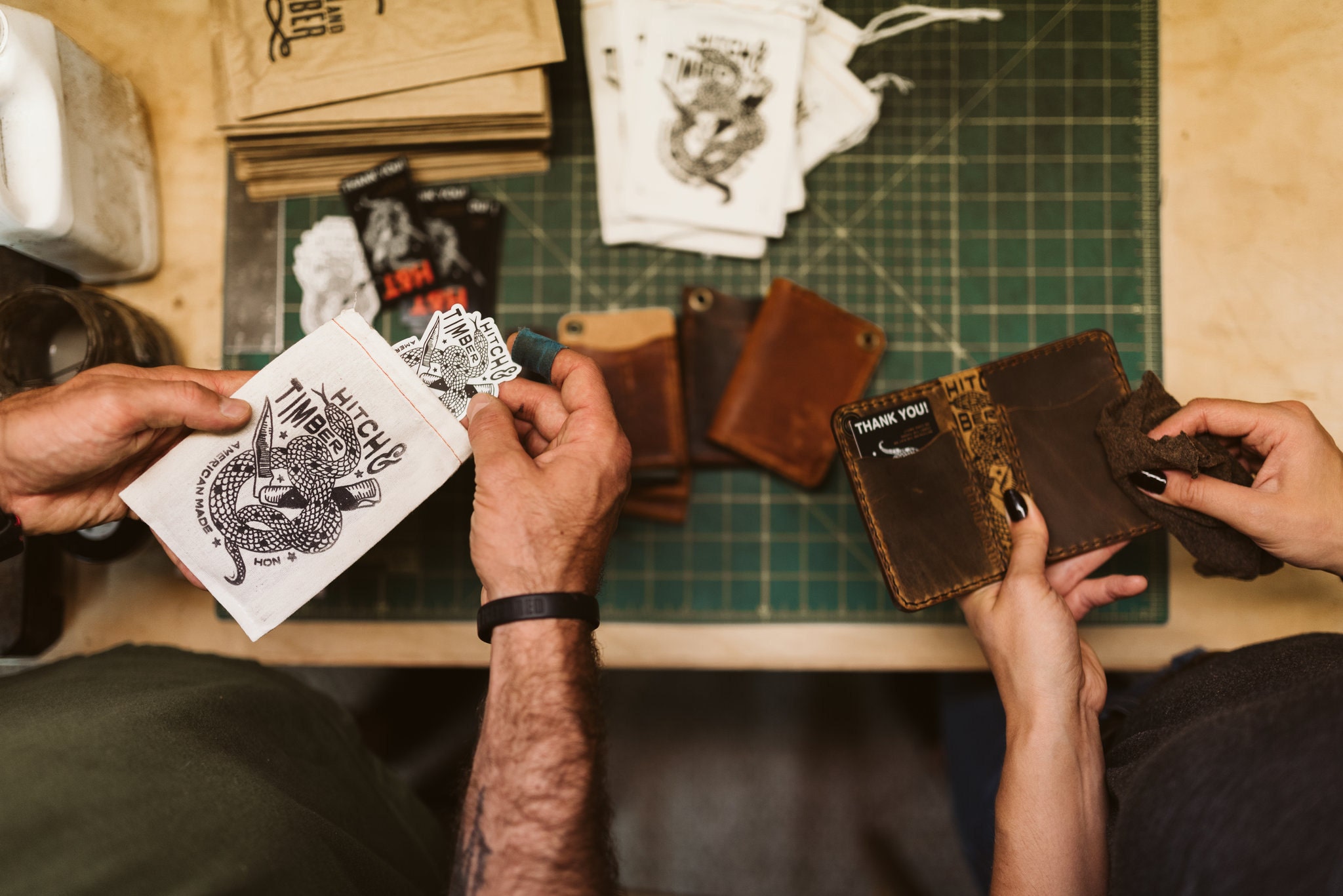 Ready for the post office!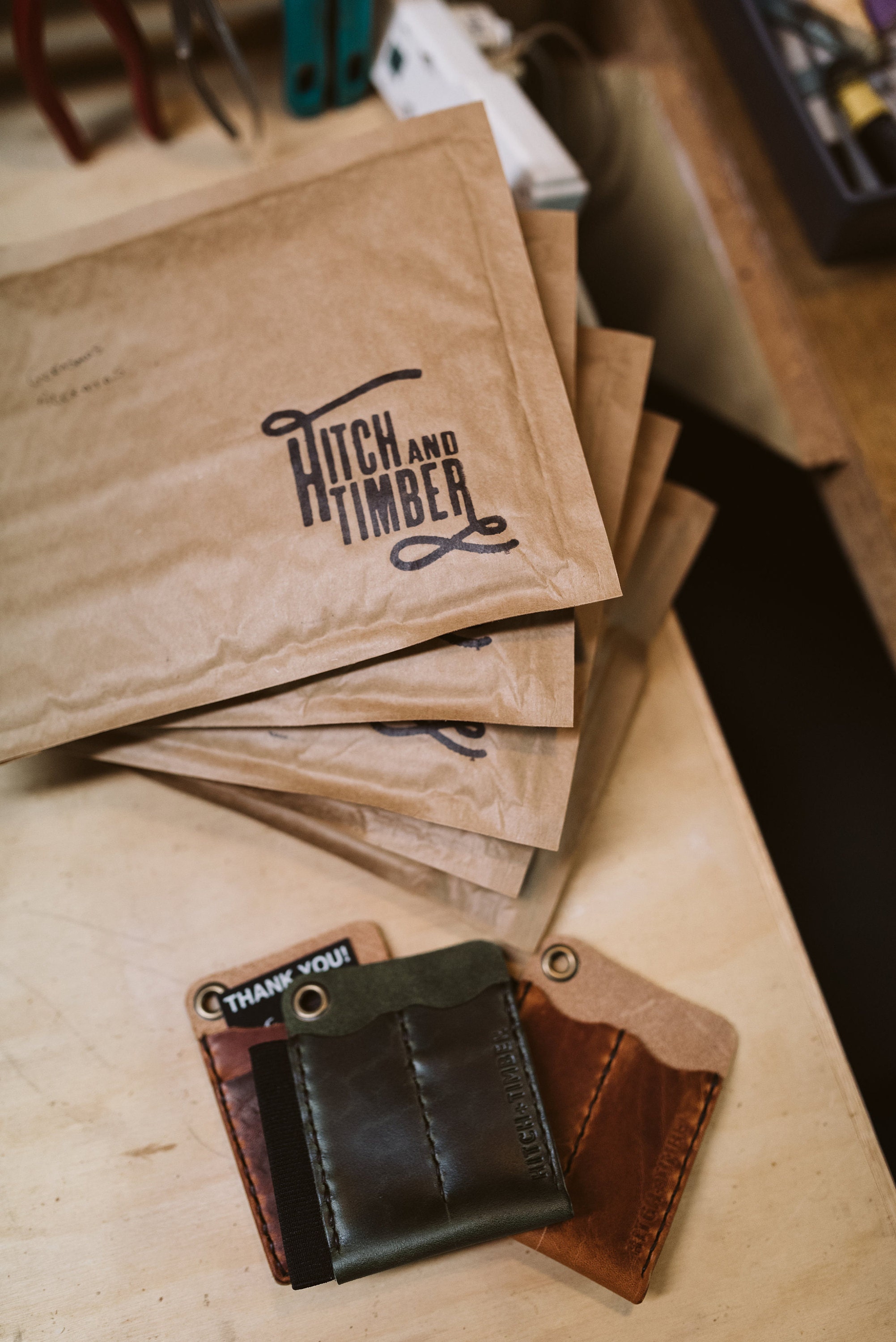 So there you have it...
Thanks for checking out our process.
If you have any questions, reach out!
Until next time!